Commercial Cladding Cleaning
Commercial Cladding Cleaning Service in Ely CB6 CB7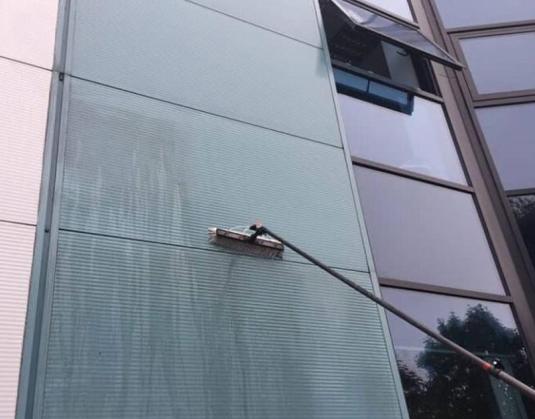 Professional Commercial Cladding Cleaning
Elyte Window Cleaning provide a professional cladding cleaning service in Ely, CB6 Cb7.
Using our high reach and wash equipment, we are able to clean your businesses cladded exterior from the safety of the ground.
We clean the cladding using the soft wash method. This means we only use biodegradable detergents, pure water and soft bristle brushes to ensure your cladding is looking its best.
The safety of our clients, general public and ourselves is of paramount importance to us. With safety in mind, we carry out our commercial cleaning services after we've performed a full risk assessment and method statement has been carried out.
Full public liability instance
Regular or one off service
Professional, reliable & cost effective
Risk assessments available*
Method statements available*
If you manage a shop/retail premises, public building or office in Ely, you may require a professional cladding cleaning service. Elyte Window Cleaning can provide a reliable, cost effective solution for your requirements.
Why have your cladding cleaned?
Many buildings from warehouses to restaurants now have some form of cladded exterior. Just like windows, cladding gets dirty, and a build up of algae and grime can look unsightly to customers and potentially leave a negative first impression.